Lucy Kay, LMT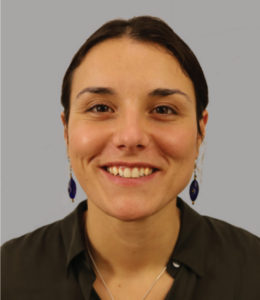 Whether my clients seek pain relief, Thai or Integrative massage, somatic awareness or deep relaxation, I'm honored to support them on their healing journey. I believe massage has the potential to not only provide a deeper sense of spaciousness and grounding in our bodies through relieving tension and improving mobility, but also an opportunity to listen to our inner experience and re-engage and nurture the intelligence living in the body. My desire to support people to experience, learn from and befriend the life-giving resource of inner somatic intelligence guided me to my bodywork practice.
This passion led me to a bachelor's degree in Kinesiology, a deep, resourceful relationship with Yoga, extensive training in Thai Yoga Massage, and to receiving my license as massage therapist. In my treatment room, I offer my sincerity in supporting my clients' experience of wellness, my unconditional confidence in the body's ability to heal and find balance, and a therapeutic space for my clients to end our sessions feeling a clearer, vibrant connection to self and the living moment.
In each session I intend to create a flowing and rhythmic experience informed by my client's goals. I have discovered this approach supports the client's mind to quiet, and invites an experience of connected, internal presence. I offer several modalities to help clients, including Thai massage, an ancient healing modality that incorporates a combination of stretching, compression, acupressure, and energy work. Our sessions can also include Integrative massage, where I combine a variety of techniques such as cupping, myofascial techniques, acupressure, and reciprocal inhibition into a treatment—creating an individualized, healing experience.
Thai massage is traditionally practiced on a mat while the client is in comfortable, loose-fitting clothing. This style of bodywork allows the client to passively receive three-dimensional, therapeutic stretching and mobility techniques that are coordinated to clear and harmonize the energetic channels of the body. At the heart of each of my sessions is the Buddhist practice of Metta, or loving-kindness. Through Metta and the physical Thai massage techniques, I create a peaceful atmosphere that gives my clients the opportunity to connect with their breath, move energy and experience new connections in their body.
I commonly treat pain-inducing body patterns that come from sitting, such as driving and using a computer. I help clients to improve their head posture, neck stiffness, elevated shoulders, posteriorly tilted pelvis, hip impingement, and hypertonicity in hamstrings and hip-flexors. I also commonly treat knee, hip and low back pain related to sports and exercise.
It brings me joy when my sessions support clients in feeling a sense of inner spaciousness and grounding—and a clearer, more vibrant connection to self and the living moment. It's a great compliment when my clients say they feel supported by my partnership in their healing journey.
When I'm not working you can find me explore the mountains, hunting for hot springs, dancing to live music, cooking and creating a space for my family and friends to enjoy.
Schedule your massage with me here.