Jonathan Grassi, LMT, CPTMI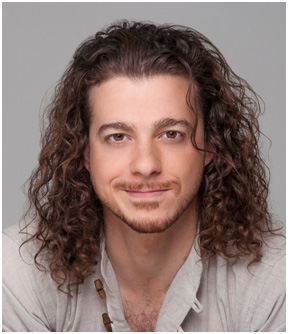 The Transformative Power of Massage
I still remember how amazing I felt. A sense of ease radiated from my fingertips to my toes. I felt lighter and more fluid. A deep peace had overcome me. It was the afterglow of my first massage. As I slowly wobbled away I found myself saying, "Wow, if I could help people feel that way, how awesome would that be!"
At that time I was in a rigorous academic program at Cornell University. Racked with pressure, pain and stress, I was very disconnected from myself and my body, and chose to take a leave from my studies to seek a return to balance and health. Soon after, I decided to enroll in massage school.
Inspired by spiritual and bodywork healers from my past and having a strong interest in alternative health, I believed that massage school represented a chance to expand my knowledge, focus on my health, and explore my interests. I saw the position of massage therapist as someone who was able to spend meaningful time supporting people in ways that many healthcare practitioners, including doctors, were not able. I felt massage to be a worthy service where I could offer a compassionate hand.
What I experienced and learned through my training was beyond anything I expected. Not only was my own chronic back pain healed, but I learned to connect with myself and with others in ways I had never known possible. What I shared with my classmates confirmed my belief in the power of touch to bring deep healing. I dove into my studies, learning everything I could, eventually graduating from the thousand hour certification program at the Finger Lakes School of Massage in Upstate New York in 2006.
Training from New York to Colorado, from Head to Heart
Inspired and passionate about being the best massage therapist I could be, I made the decision to move across the country to follow my calling. Arriving in Boulder, Colorado, I began my advanced training at the Institute for Phenomenal Touch Massage. It was there that I honed my skills and learned how to truly bring my heart into my work. Completing a transformational 1200 hours of training, I graduated as a Master Practitioner and Instructor of this exceptional modality.
Concurrently with the Phenomenal Touch massage coursework, I also trained in advanced neuromuscular therapy. I was seeking one more piece to complement my work, and the neuromuscular program at the Massage Therapy Institute of Colorado greatly expanded my capacity to create tangible relief for people in pain.
From there I dove deeply into the field. I worked case studies with chiropractors, examining x-rays together. I worked with world champion athletes competing in Kona and beyond. I worked in several spas and many clinics and was exposed to thousands of bodies. I held many people as they grieved and cried. I worked on many expectant mothers excited and nervous for the birth of their little one. I learned the secret languages of the tissue and of the heart that they cannot teach in school. I continued research into our deeper capacities and spent time in Maine working alongside a kind man and Shaman. I began nationally teaching and mastering my work, mentoring students in all I had learned. I began my music career and training with a generous hearted Sufi Mystic. And I began to study the psychological and somatic depths of bodywork.
This journey has led me here, to private practice. I now offer my services under one roof with all the possibility and magic of a powerful therapeutic container. I use my hands as my teachers have taught me – as I express my individual art and touch with all the unique aspects and sensitivities of this man that I am. I have been blessed by incredible teachings and am grateful to my never-ending growth through self-directed study.
Lending My Hands to the Teachings of Embodiment
I feel a humble pride and confidence in the quality of care that I provide. From my first explorations in New York to my mastery of advanced therapies in Colorado, I have become deeply connected to the body and its natural healing power. I have found joy in the gift of bodywork and hope in the healing it brings. I take my work as a spiritual vocation, offering a compassionate and transformative service to humanity. I would enjoy the opportunity to work with you. Experience how a session can benefit your body, mind, and spirit.
Schedule now and see for yourself.