Nyxi Ires, LMT, CST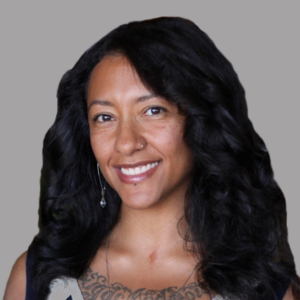 Nyxi Ires is a trained massage therapist specializing in Craniosacral Therapy and Reiki. She uses her lifetime of dance and healing arts experience to help empower her clients so their bodies can more fully be present in life.
For her clients, Nyxi holds space to facilitate healing, connection and full expression through the art of bodywork and energy therapy. Utilizing her Eastern and Western trainings in therapeutic modalities, she works to enhance relaxation and regulation, release restrictions, increase range of motion, encourage alignment, and provide wellness education. Nyxi is now accepting new massage clients.
Nyxi has an ability to deeply attune to her clients providing an overall sense of safety and integration while creating opportunities for self-awareness. She began bodywork as a child before she even knew what it was. She would treat injuries, listen and offer support and perspective.
"As I trained in different modalities, I felt I was gaining the language to express and explain
what I'd always done intuitively," she explained about how she began her healing arts journey.
If you are looking for a relaxing massage and bodywork experience that leaves you with a sense of wholeness, connection and feeling more grounded and resourced, you will enjoy a session with Nyxi and can book here.