Select the Session that is Right for You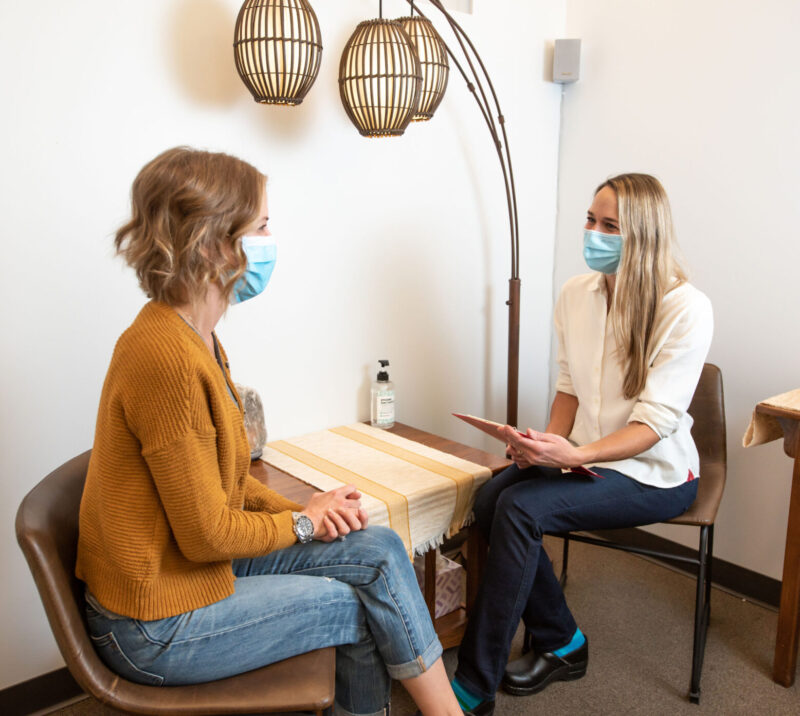 You can choose the session length that's best for you: 60 minutes, 75 minutes or 90 minutes. The session length includes time for initial discussion about your needs and goals, and, if needed, ending discussion about follow-up and self-care recommendations.

Some clients like to start with 60 minutes to get a feel for the work, while others like to jump right in with a longer session. A 60-minute session is good for working with one or two specific areas, or doing an overall flush. A longer session is good for doing both the specific and the full-body work. If your condition is advanced or is chronic, it may be best to devote an entire session to addressing the target area.
Our Team's Professional Fees
Lucy

Avery

Eric, Vicki,
and Mariah

60 min

$100

$105

$110

75 min

$125

$132

$137

90 min

$150

$157

$165
Package Discounts — Available for purchase here
To support our clients in choosing regular massage care, we offer discounts on packages of sessions. Packages can be purchased in either a 4 pack (for all therapists) or an 8 pack (for level 2 therapists and above). See below for detailed information on these significant discounts.
Lucy's Professional Fees
4 Pack Session Rates
Regular Rate
4 Pack Per
Session Rate
Package Total
Total Savings
Percent Savings
60 min
$100
$94
$375
$25
6%
75 min
$125
$117
$470
$30
6%
90 min
$150
$141
$565
$35
6%
8 Pack Session Rates
Regular Rate
8 Pack Per
Session Rate
Package Total
Total Savings
Percent Savings
75 min
$125
$115
$920
$80
9%
90 min
$150
$138
$1105
$95
9%
Eric, Vicki, and Mariah's Professional Fees
4 Pack Session Rates
Regular Rate
4 Pack Per
Session Rate
Package Total
Total Savings
Percent Savings
60 min
$110
$103
$415
$25
6%
75 min
$137
$130
$520
$30
6%
90 min
$165
$155
$620
$40
6%
8 Pack Session Rates

Regular Rate
8 Pack Per
Session Rate
Package Total
Total Savings
Percent Savings
75 min
$137
$125
$1000
$100
9%
90 min
$165
$150
$1200
$120
9%