Select the Session that is Right for You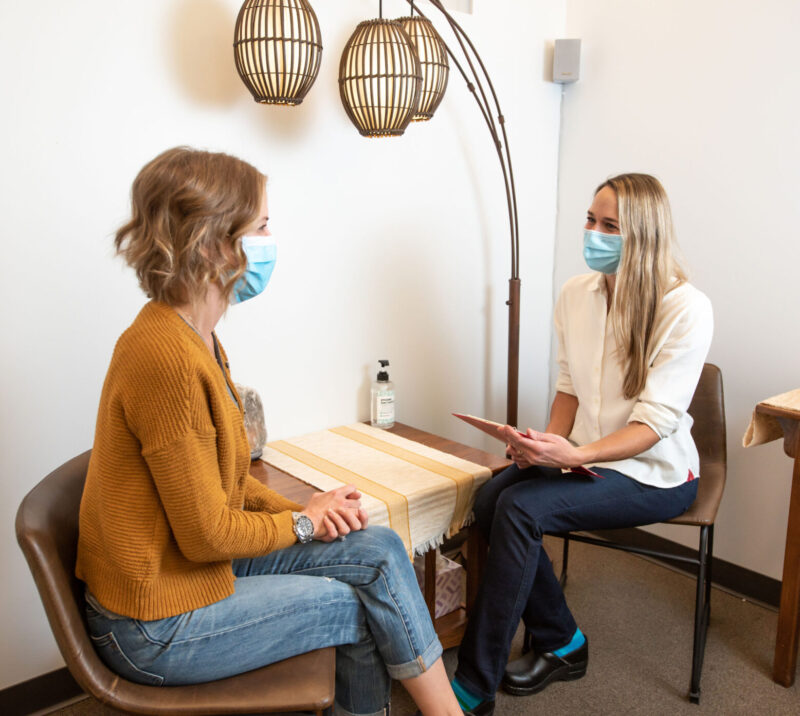 You can choose the session length that's best for you: 65 minutes, 80 minutes or 95 minutes. Session time includes check-in time as well as time for getting on and off the table.
Some clients like to start with 65 minutes to get a feel for the work, while others like to jump right in with a longer session. A 65-minute session is good for working with one or two specific areas, or doing an overall flush. A longer session is good for doing both the specific and the full-body work. If your condition is advanced or is chronic, it may be best to devote an entire session to addressing the target area.
Our Team's Professional Fees
| | Eric & Vicki | Jonathan |
| --- | --- | --- |
| 1hr 5m | $105 | $130 |
| 1hr 20m | $135 | $155 |
| 1hr 35m | $155 | $185 |
Package Discounts
To support our clients in choosing regular massage care, we offer discounts on packages of sessions. Packages can be purchased in either a 4 pack or an 8 pack. See below for detailed information on these significant discounts.
Vicki and Eric's Professional Fees
4 Pack Session Rates
Regular Rate
4 Pack Per
Session Rate
Package Total
Total Savings
Percent Savings
1hr 5m
$105
$95
$380
$40
8%
1hr 20m
$135
$122.50
$490
$50
8%
1hr 35m
$155
$142.50
$570
$50
8%
8 Pack Session Rates

Regular Rate
8 Pack Per
Session Rate
Package Total
Total Savings
Percent Savings
1hr 20m
$135
$117.50
$940
$140
13%
1hr 35m
$155
$135
$1080
$160
13%
Jonathan's Professional Fees
4 Pack Session Rates
Regular Rate
4 Pack Per
Session Rate
Package Total
Total Savings
Percent Savings
1hr 5m
$130
$120
$480
$40
8%
1hr 20m
$155
$142.50
$570
$50
8%
1hr 35m
$185
$170
$680
$60
8%
8 Pack Session Rates

Regular Rate
8 Pack Per
Session Rate
Package Total
Total Savings
Percent Savings
1hr 20m
$155
$135
$1080
$160
13%
1hr 35m
$185
$162
$1295
$185
13%