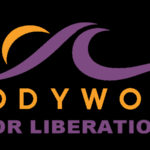 Website Bodywork For Liberation
Rolfing or Structural Integration Therapist
Full schedule immediately. Signing bonus!*
Do you want to be part of a talented team of therapists and have a full schedule immediately while working in a brand new, gorgeous facility in Old Town Lafayette? Come join Bodywork for Liberation, a leading source for therapeutic care in the Boulder County area. Located in the new Silos Wellness Center, our practice is committed to the wellbeing of our staff, clients, local and international community. Our mission is to offer high quality massage and bodywork services, highlighting the tremendous service that manual therapy provides within the healthcare system.
We are seeking Rolfing or Structural Integration practitioners to join our team. Strong candidates will be able to offer both full and specialized series.
Join our team of therapists as we fulfill a vision of providing full spectrum bodywork while facilitating client transformation. Our clinic was founded by World Massage Championship Winner Jonathan Grassi. At Bodywork for Liberation, we turn deep passion into fulfilling careers.
Please submit your cover letter, resume and 3 references. Current Colorado license + insurance required.
No phone calls, please.
* $500 hiring bonus payable after 6 months of successful employment. To be eligible, associates must work a minimum of two shifts per week, with at least one shift during weekend hours.
Job Type: Part-time
Pay: $40.00 – $50.00 per hour