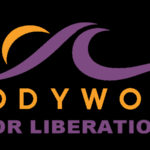 Website Bodywork For Liberation
Amazing career opportunity!
Licensed massage therapist associateship at our world class clinic. Signing bonus!*
We're seeking experienced, licensed massage therapists for an immediate associateship. Drawing from years of experience and study, Jonathan has created a thriving clinic that reflects his mastery of the skills needed to succeed.
Bodywork for Liberation has established itself as a leading source for therapeutic care in the Boulder County area. Located in the cutting edge Silos Wellness Center, our practice is committed to the wellbeing of our staff, clients, local and international community. Our mission is to offer advanced bodywork services, highlighting the tremendous role massage fills within the healthcare system.
We are seeking practitioners with advanced massage training to join our team. Therapist specializations can include:
Clinical massage (addressing chronic and complex pain, ROM issues, injury and post surgical rehab, and proficiency in orthopedic testing)
Structural integration (able to offer full and specialized series, experience with Anatomy Trains preferred)
Advanced relaxation (this can include specialized training in Phenomenal Touch, lomi lomi, Esalen massage, or similar modality)
Practitioners with other specialities are encouraged to apply (lymphatic drainage, Thai massage, advanced cupping, biodynamic cranial, etc.)
Join our team of master therapists as we fulfill a vision of providing full spectrum bodywork while facilitating client transformation. At Bodywork for Liberation we turn deep passion into fulfilling careers.
Please submit your cover letter, resume and 3 references. Current Colorado license + insurance required.
No phone calls, please.
* $500 hiring bonus payable after 6 months of successful employment. To be eligible, associates must work a minimum of two shifts per week, with at least one shift during weekend hours.
Job Types: Part-time, Commission
Pay: $40.00 – $50.00 per hour plus tips
Benefits:
Schedule:
Monday to Friday
Weekends
License:
Massage Therapist (Required)
Commission Only:
Work Location:
Hours per week:
Pay Frequency:
Bi weekly or Twice monthly