Michelle Moore, LMT, CPTMI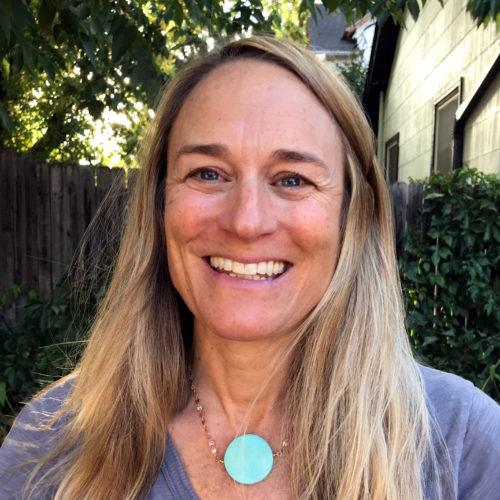 Creating a Massage that Honors You
I've been a lifelong believer in the power of the body—how it holds us, how it heals us, how it helps us throughout our life's journey. So it wasn't surprising that I decided to pursue a Bachelor of Science degree in Exercise Science. After graduating from Ithaca College, I worked for 13 years as a personal fitness trainer. During that time I realized that I wanted to do more with the body—I wanted to help clients to pursue not only their fitness goals, but their wellness goals as well.
I believe that massage therapy offers a medicine for clients that's not available in other treatment modalities. So I enrolled in the Healing Spirits Massage School in Boulder, graduating in 2001. When I graduated I knew I wanted to obtain advanced training to offer an exceptional massage experience for my clients, so when my massage mentor offered me the opportunity to be a founding instructor at the Institute of Phenomenal Touch Massage, I said yes! I learned the power of this special modality and became a Master Instructor in Phenomenal Touch Massage. That's when I met Jonathan Grassi. I was his Phenomenal Touch Massage teacher.
The massages I offer can be deep and specific, gentle and soothing, or wavelike and freeing. It all depends on what your body wants. In my 18 years of experience, I've found that the best massages come through closely listening to my clients and following my intuition.
I'm passionate about helping others to reap the benefits of being fit, and through bodywork and nutrition, keeping their bodies healthy for the long-run. Having run numerous marathons and completed an Ironman in recent years, I know first-hand about the importance of proper training, bodywork, and taking care of one's entire being. Fitness has truly been a lifelong passion of mine. I started skiing at age 7, climbed my first 14'er by age 9, and later summited 22,837 ft. Mt. Aconcagua in Argentina. During my high school and college years, I swam competitively and ran track.
I'd love to help you experience the massage your body yearns for. I hope you have an opportunity to support your body in an incredible massage in the near future.
Schedule your massage with Michelle here