Mariah Lauritsen, LMT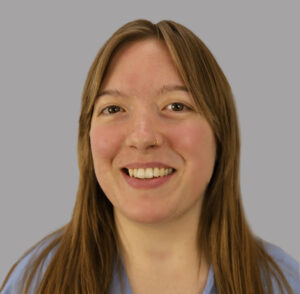 Mariah is excited to share the healing power of massage to help relieve pain both physically and mentally. She is accepting new clients for neuromuscular (trigger point), deep tissue, sports, and clinical massage in addition to her specialized technique, neuro-fascial rehabilitation.
Mariah greatly enjoys working with individuals that are experiencing acute and chronic pain, reduced range of motion, stiffness, and tension headaches as well as anyone looking to cultivate a deeper relationship with their body. Her specialized training in neuro-fascial rehabilitation allows her to work effectively with adhesions within the connective tissue of the body and can benefit those that have desk jobs, restriction in movement, persistent pain, nagging tension or want to support their active lifestyles.
After sessions with Mariah, clients usually report increased mobility, reduced sense of pain and a feeling of aliveness from all the circulation. By following through on Mariah's post-session guidance and comprehensive treatment plans, clients see tremendous impact from their time with her.
Mariah can also offer sports massage to reduce tension build up so that you may keep performing at the level you enjoy!
She is ready for appointments at Bodywork for Liberation. Book your session with Mariah in our online scheduling tool.