Flor Alvarez, LMT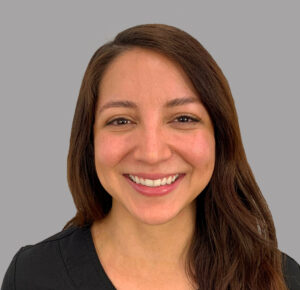 Flor Alvarez is both a trained massage therapist specializing in relaxation and a yoga instructor.
Flor focuses on her client's individual needs by listening to their concerns and providing a safe space where they can let their guard down and allow self healing to flow through them. Flor is now accepting new massage clients.
Flor is gifted at helping clients relax as her massage technique will fluctuate in a rhythm introducing pressure depending on each muscle's response creating a relaxing release throughout the entire body. She also provides suggestions of stretches and yoga positions that will help speed up the healing process of the targeted concerns. Yoga helps connect our mind and body to find balance and stability and helps maintain and increase our tissue's elasticity, flexibility, and mobility. This in turn allows for an enhanced massage experience and deeper healing process.
If you are looking for a massage and bodywork session that will provide a deep sense of relaxation and relief both in body and mind, a more present and grounded state, book a session with Flor here.