Our new location — and your wellness destination!
We've moved into our new location in The Silos Wellness Center at 816 E. Baseline Rd., Lafayette. Only blocks away from our current location, The Silos is a brand-new resource. Blending state-of-the-art health and wellness services with a holistic approach to serve people of all ages and needs, the center is truly one-of-a-kind.
We're thrilled to welcome you to your new massage home, a space designed with your comfort in mind—with larger treatment rooms, state-of-the-art ventilation and expanded hours. We relish the opportunity to introduce you to the advanced bodywork experience that meets your needs. Therapist and five-star-spa veteran Eric Brown is adding more sessions to his schedule, and we'll be announcing new modalities and services soon.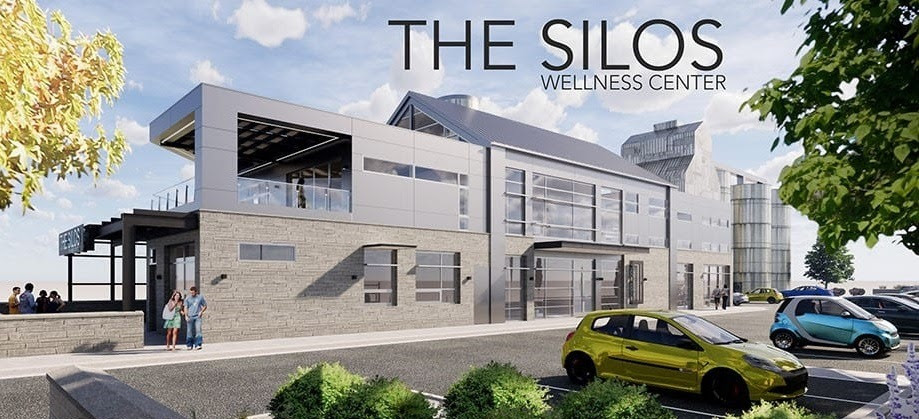 We are excited to work with the other wellness companies located at The Silos:
Rocky Mountain Pilates Studio: Improving physical strength, flexibility, and posture and enhancing mental and physical awareness for all ages and fitness levels.
The Studio at Silos: Optimizing your physical and spiritual life through yoga, barre, dance and more.
Inner Ocean Center for Healing: Your healing sanctuary for Traditional Chinese Medicine, Five Element Integrative Acupuncture, Nutrition Counseling, and Herbal Medicine.
F.I.T. Solutions: Customized personal training to improve your health and performance in all stages of life.
Inner Ocean Empowerment Project: A local nonprofit providing healthcare and education services to vulnerable individuals in need. Serving Boulder County and communities around the world.
With your health and wellness in mind, we've been planning The Silos with the goal of creating a wellness center with advanced practitioners. We've also planned it with enhanced Covid safety protocols:
State of the art ventilation system moves air out and fresh air in frequently.
Operable windows let fresh air in.
Large treatment rooms. Acupuncture rooms have exhaust fans.
Face masks and social distancing required for everyone.
Two staircases allow one-way travel to prevent crowding on stairways.
Enhanced cleaning and sanitizing procedures using natural, non-toxic hypochlorous acid applied with a fogging device.
Hypochlorous acid is made with a solution of salt, water and vinegar. It is so trusted and effective that hospitals use it.
HEPA UVC air purifiers in treatment rooms.
A shield guard at the front desk.
Appointment and class times adjusted to minimize the number of people in any area at once and make time for disinfection protocols.
We are excited and honored to create a landmark jewel of community healing. We await your first visit to The Silos—and to the brand new Bodywork for Liberation Clinic—when we will warmly welcome you to your new wellness destination!